My Team
The office of Lyle G. Weintraub takes customer service seriously. We are committed to providing exceptional service to all our clients.
If you need to schedule an appointment or request any other service, please let us know. We will respond promptly.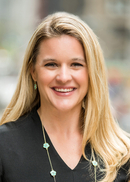 Jessica J Willis
Director of Insurance Operations and Services
Office 646-366-6678
Jessica has over thirteen years of experience in the financial services industry. Her primary focus is delivering world-class service and support to our clients. Jessica plays a critical role in overall client experience, ensuring that clients' needs are met in a highly efficient and timely manner and with exceptional attention to detail.
Career Highlights: Prior to joining Northwestern Mutual, Jessica worked as an Internal Wholesaler specializing in the sale and promotion of fixed, fixed index, and variable annuities.
Education: Jessica graduated from the University of Arizona with a BA in Psychology. Jessica is licensed in life and health insurance and also holds her FINRA Series 6 and 63 licenses.
Outside the Office: Jessica is a resident of PA where she lives with her husband Morgan, their daughters Harper and Finley. Jessica, is a certified Crossfit L1 Coach and avid CrossFit athlete. She spends time with her family hiking, biking, fly-fishing and paddle boarding.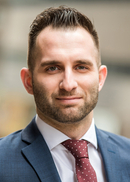 Anthony R Bruno
Director of Investment Operations
Office 646-366-6634
Career Highlights: Anthony has been with Northwestern Mutual for more than 6 years. His main role involves the analysis and operations related to client portfolios.
Education: Anthony received his finance degree from James Madison University and received his series 6, 63, and 7 shortly thereafter. Anthony then received his Masters in Accounting from Fairleigh Dickinson University.
Outside the Office: Anthony lives in Scotch Plains, NJ. He enjoys softball, football, weight lifting, and the New York Yankees.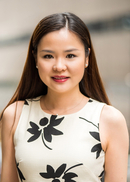 Wenyi Ma
Director of Investments & Planning
Office 646-366-6650
Career Highlights: Wenyi started her career with Northwestern Mutual as a financial representative. Prior to joining Northwestern Mutual, Wenyi worked for Bloomberg LP in NYC as an equity research contribution analyst. Those experiences gave her an in-depth understanding of investment research and Northwestern Mutual products. She joined Lyle's team in December 2016 as Director of Investments and Planning, responsible for fund selection, investments analysis and communications with mutual fund wholesalers.
Education: Wenyi double majored in Business Administration and Economics, and received BA in China. She received her Master's in Finance from Brandeis University. She also passed all levels of the CFA and is eligible to be chartered upon finishing required work experience. Wenyi is licensed in life and health insurance and holds her FINRA Series 7 and 63. She is fluent in Mandarin and English.
Outside the Office: Wenyi lives in Manhattan. She enjoys traveling, films and participating in many outdoor activities.
Chris Bremer
Director of Investments
Chris is our Director of Investments, he has almost 18 years of experience in the financial services industry. He is an integral part of the team providing detailed investment research and sound advice to our clients.
Career Highlights: Prior to joining Lyle's team Chris Spent 9 years as the Director of Private Client Services at the Northwestern Mutual home office located in Milwaukee, WI. During his tenure, Chris' team was responsible for significant growth from $350 million in assets under management (AUM) to over $3.5 billion.
Education: Chris has a degree from Denison University and a Master's degree from Boston University. Chris also holds his FINRA Series 7 and 63 licenses.
Outside the Office: Chris coaches Lacrosse, shuffles his four children around to various activities, and when he can, enjoys a good history book.
Shadis Tiedemann
Director of Operations
Office 646-366-6674
Shadis has 7 years of experience in the financial services industry. Shadis is responsible for the administrative functionality of the office, scheduling and servicing, as well as creating financial plans for clients.
Career Highlights: Prior to joining Lyle's team in August 2018, Shadis worked with Northwestern Mutual in Princeton NJ for 5 years where she developed a strong passion for the company and its excellence standards.
Education: Shadis graduated from the Richard Stockton College of NJ with a BA in Painting. She holds her life and health insurance licenses as well as her FINRA Series 6 license.
Outside the Office: Shadis lives in Forked River, NJ with her husband John. She enjoys kayaking, camping, hiking and is an avid portrait painter.
---
Our Support Team
This investment team is comprised of members from the Advisory Investment and Private Client Services teams. They provide customized investment management services for high-net-worth clients and investment research and consulting support for the advisory products and services. The team addresses specific client needs by providing enhanced portfolio analytics, investment research and guidance.
The Investment Strategy Committee is responsible for WMC's overall global macro outlook and reflecting those viewpoints in the asset allocation strategies used in the Signature Portfolios models and in Private Client Services accounts. The Committee's disciplined process includes a thorough assessment of the overall risks and opportunities inherent in the broad investment environment over an intermediate-term time horizon.